You might know that something pretty big happened in the TV world Sunday night.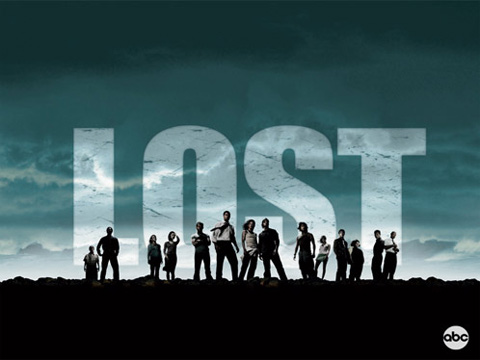 And if you don't know, here's the scoop — LOST, the biggest TV phenomenon since Dallas (apparently) aired its final episode Sunday night. I won't give any spoilers, because frankly I've never watched a full episode of the show, so I only kind of know what the hell was going on. But I cried a lot, and apparently most of the people that watched it enjoyed it.
We were a bit low on supplies when we got home from various places on Sunday, and needed a dinner solution. We had potatoes, butter, eggs, flour, bacon, peppers, and onions. One of my favorite foods happens to be mashed potatoes, but of course you can't eat just mashed potatoes…. even LOADED mashed potatoes….. for dinner. Even on Sunday night. It's just not right.
However, I had recently heard of something called Rosti: basically they're the swedish version of hash-browns. Laurie Colwin calls them an excuse to eat a quarter pound of butter, which is totally fine with me. I call them an epic win. In the Colwin method, you boil a potato for 7-8 minutes, peel it, and shred it in your box grater. Then, you put the potato shreds into a pan with a stick of melted butter, pat it out like a hash brown, and fry till crispy. Tyler Florence has a recipe that involves bacon and mushrooms, as well as gruyere, which was like music to my improvising ears.
I boiled 3 potatoes for 20 minutes, per Chef Tyler's recipe. While they were cooling, I crisped 4 slices of chopped bacon, a diced cubanelle pepper, and a diced red onion.
Once the potatoes were cool, I peeled them, and shredded them wtih my grater, and added a pinch of salt, and the bacon/pepper/onion mix. I stirred these together, and heated a few tablespoons of vegetable oil in a pan over high heat (Tyler suggests olive oil, which breaks down and starts to smoke over high heat, releasing all sorts of nasty things into the air and into your food. Go with a high smoke point oil like vegetable, sunflower, or something like this).
I patted the first few rosti together, and tried to fry them crispy, but they fell to pieces pretty quickly.
Eventually, I made the executive decision to go off-script just a little further, and turn this into more of a latke batter. I added an egg, and a few tablespoons of flour, until the batter resembled gummy mashed potatoes (which I realize sounds absolutely disgusting. trust me). This made the later pancakes hold together much better, and cook much more evenly.

Admittedly, you can see that I still had some trouble with the oil temperature, since parts of them are much darker brown, and parts of them aren't crisped. But in general, these held together nicely, and they tasted delicious.
On the island, I'm sure they had to make do with what they have, since everybody who tried to get off died, or some shit like that. And in my kitchen, on a Sunday night with little food, sometimes you have to make do, and you have to throw together what's there. And when it involves potatoes, peppers, onions and bacon, I'm probably going to eat it. And even better, I didn't have to eat it alone.
---